Description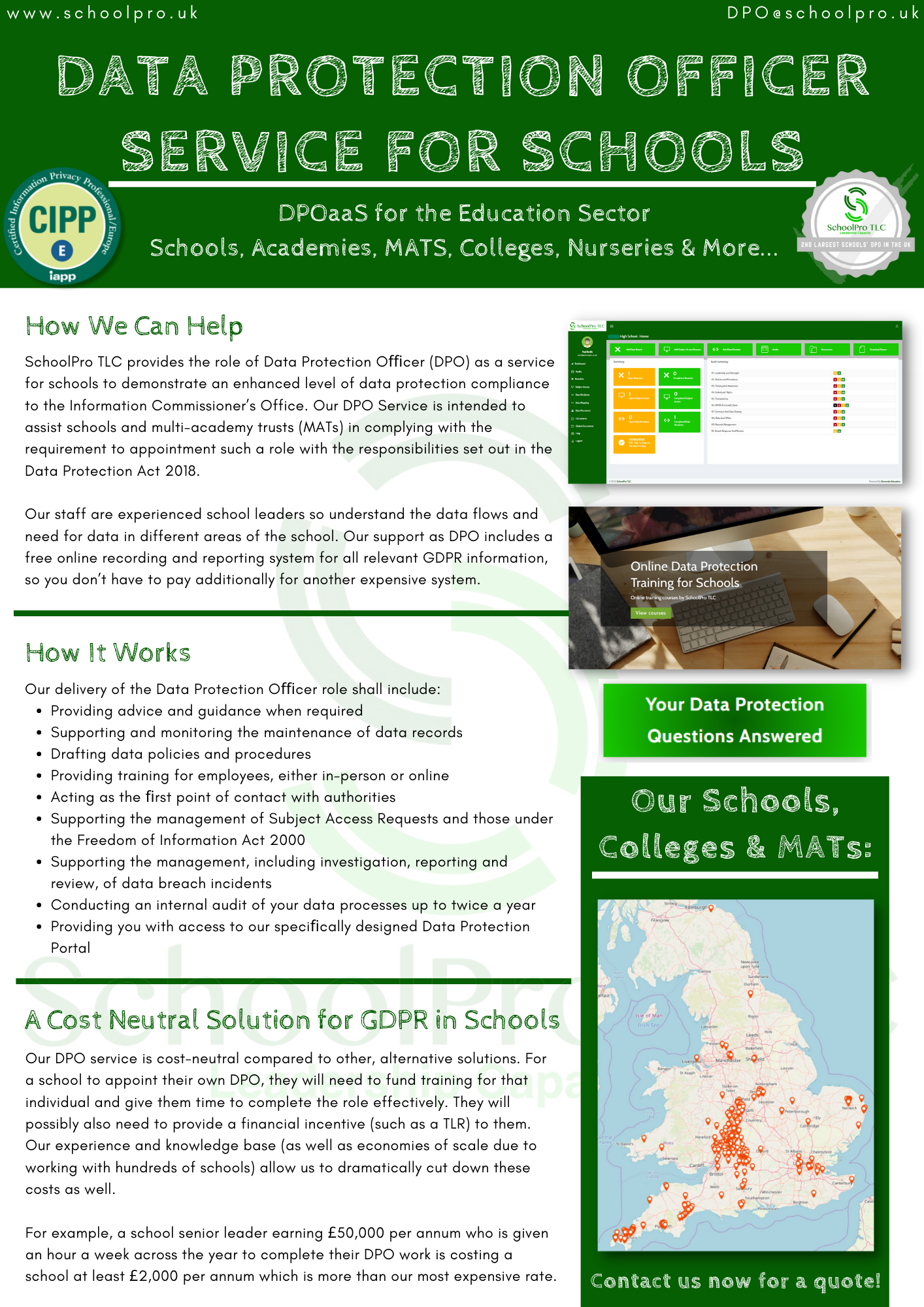 £890 (+ VAT) to £1200 (+ VAT) per year per school/site dependent on the size of your organisation.
Annual Subscription
Data Protection Officer Service Comprising:
Access to our online Data Protection Portal
Annual site audit
Annual training (onsite or online)
Phone support
Data processor compliance checks
Breach and subject access request support
Support for document writing including policies, privacy notices and DPIAs
Named contact person
For more information on our Data Protection Officer services, please visit our DPO Service page.
Speak to us for a quote based on your organisation by completing the form below:
Full DPO Service Quote Request Form
Enter the information requested below and submit the form to receive a quote for your organisation.
"*" indicates required fields